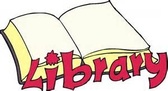 PABC Club Library

---
If you want to borrow a book, let Cris Oskin know in advance [724.337.4078].
He can bring it to the club meeting for you to borrow.
* Books can be borrowed for a month and returned at the next meeting.

* Any books on the following list that are highlighted in RED have been borrowed and need returned.

Date Published Title Author

Bottle Collecting in General

1975 Antique Bottles in the Charles B. Gardner Collection..........Norman C. Heckler
2012 Antique Bottle Auction Price Results......................................Jim & Lynn Mitchell
1970 A Rare Collection of Keene & Stoddard Glass......................Lyman & Sally Lane and Joan Pappas
1988 Civil War Perion Bottles & Jars with Prices............................Mike Russell
1970 Collecting Bottles......................................................................Cecil Munsey
1977 Indian Bottles and Brands.......................................................John O'Dell
1974 The Bertrand Bottles................................................................Ronald Switzer

Beer Bottles
2015 200 Years of Brewing in Allegheny County...........................Richard Ober and Robert Musson
1995 American Breweries II..............................................................Dale P. Van Wieren
Don's Pittsburgh Beer Book.....................................................Don Bush

Bitters
1998 Bitters Bottles...........................................................................Carlyn Ring & W.C. Ham
1965 Bitters Bottles...........................................................................Richard Watson
1980 For Bitters Only........................................................................Carlyn Ring

Flasks
2000 Pikes Peak Gold........................................................................John Eatwell & David K. Clint

Food
1980 Ketchup Pickles Sauces...........................................................Ernest & Betty Zumwalt
The Book (The Label Space)..................................................Tom Caniff

Fruit Jars
1998 Fruit Jar Annual.........................................................................Jerry McCann
2009 Fruit Jar Annual.........................................................................Jerry McCann

Inks
1971 Ink Bottles & Ink Wells.............................................................Wm. E. Covill, Jr.
2005 Inks.............................................................................................Ed & Lucy Faulkner

Medicines
1980 American Sarsaparilla Bottles.................................................John DeGraft
1969 Collecting the Cures.................................................................Bill Agee
2000 Digger O'Dell's Pontil Medicine Encyclopedia.......................John O'Dell
1978 Great American Pontiled Medicines.......................................Fredrick Nielson
1998 Warners Reference Guide........................................................Ed Ojea & Jack Strecher
1988 Harmar Rooke Galleries, Sam Greer Collection Pontiled Medicines...AUCTION CATALOGUE

Milk
2007 Pennsylvania Dairy Handbook #3...........................................Bob Lloyd
1996 Udderly Beautiful.......................................................................John Tutton
1989 Udderly Delightful......................................................................John Tutton
1992 Udderly Fantastic.......................................................................John Tutton

Poison
1975 Poison Bottles............................................................................Roger Durflinger

Soda and Mineral Waters
1986 Collectors Guide to Saratoga Type Mineral Water Bottles....Donald Tucker
1999 Color Hutchinson's.....................................................................Zang Wood
2003 Ginger Beer & Root Beer...........................................................Donald & Elizabeth Yates
1996 Petretti's Soda Pop Col...............................................................Allen Petretti

Other Collectibles

Glass
2005 Artistry and Innovation in Pittsburgh Glass 1808 - 82...........Arlene Palmer
2009 Glasshouses & Glass Manufacturers of the Pgh Region
1795 - 1910..........................................................................Jay Hawkins
1976 Pittsburgh Glass........................................................................Lowell Innes
1970 Two Hundred Years of American Blown Glass.....................Helen & George McKearin

Pottery and Stoneware
1992 America's Cobalt Decorated Stoneware...............................Carmen & Marie Guappone
2002 Big Ware Turners.....................................................................Phil Schaltenbrand
1998 Cobalt Blue Glass.....................................................................Monica & Patricia Clements
2005 Stoneware and Blue & White Pottery....................................Kyle Husfloen
1996 Stoneware of Southwestern PA.............................................Phil Schaltenbrand

Miscellaneous
1999 India Rubber and Gutta Percha in the Civil War Era............Mike Woshner
1994 In Good Company: 125 Years at the Heinz Table................Eleanor Foa Dienstag..... [2 copies]
2005 Marble Collector's Handbook................................................Robert S. Block
1989 Pipes & Smoking Articles George Zom & Co. ......................S. Paul Jung Jr.
1994 The Snake Oil Syndrome........................................................A. Walker Bingham

Magazines / Old Newspapers
Bottles & Extra's --- many issues from Fall 2002 thru Jan. - Feb. 2010

Auction Catalogs
Glassworks Auctions, Bob & Beka Mebane Collection
1988 Harmer Rooke Galleries, Sam Greer Collection: Pontiled Medicines

Videos
The Rise and Fall of the Steamboat Arabia
Digging, Colledo Auction
History Channel, Potions and Poisons
PABC Moxie, Nov. 2001