BOTTLE REQUEST - If anyone has any Victory Beverage Bottles, please email decroo2@yahoo.com. I will connect you with the person looking for them. Thank you!

---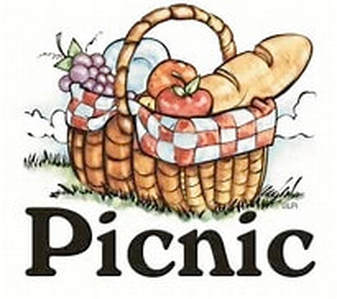 The Washington Bottle Club is having a social picnic. Our club was invited.

WEDNESDAY, SEPTEMBER 6TH
6:00 p.m.
at Washington Park, the Stone Pavilion
(under cover)

ATTENDEES are asked TO BRING a covered dish,
and their own dishes/utensils/drinks & napkins.

The Washington Club will be serving chicken!
You are invited to bring items to sell too!

RSVP before September 1st to Nancy, nealfie@comcast.net
OR call 412-795-7614
---
Next meeting: September 13th.
The meeting is always held on the SECOND WEDNESDAY of each month.
NO meeting in AUGUST

September's Guest Speaker - Dick Ober. He'll be talking about -- what else, beer.

September's program: Bring bottles that made outrageous unrealistic claims -- quack medicines!
For example, "This will cure dandruff, cancer, the runs, and sadness."



Bring a bottle for the raffle.
---
---
The Ford Museum in Dearborn, Michigan has a new glass gallery. One item on display is an EG Booze bottle with a mostly complete original label. The museum is worth a trip not only for the bottles but for all the other things.

---
PABC Membership Info ...
Membership fee is $20.00 for an individual or family.
Membership commences upon receipt of dues and is valid for 1 year.

Membership in the PABC entitles members to:

· Attendance at all monthly meetings with a diversity of programs, speakers, discussions, displays and sales of bottles and related artifacts, with refreshments provided. Pizza is provided every other meeting.
· Receipt of the PABC monthly newsletter "The Probe" either via e-mail or regular mail (if no internet service is available).
· FREE ADMISSION, regular ($3.00) OR early admission ($25.00) TO OUR ANNUAL SHOW held on the second Sunday in November.
· Attendance to our annual catered Christmas party as well as seminars and field trips when scheduled.

---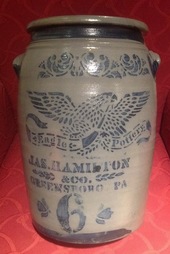 Meetings are held on the second Wednesday of each month at
The Blackridge Civic Center
from 7:00 p.m. to 9:00 p.m.
located next to the Churchill Country Club
at 1200 Beulah Road, Penn Hills.

· Directions: From the parkway east (Rt. 376), take the Churchill Exit 13 to Beulah Road.
---