CONTRACTS FOR THE PABC 2017 SHOW HAVE BEEN EMAILED or MAILED [for those who have no internet access].


---
---
---

Saturday & Sunday, July 22 - 23, 2017, Adamstown, PA - 17th Annual Shupp's Grove Bottle Festival.
6 a.m. to dusk, free admission. Early Buyers on Friday - 3 to 7 p.m., $20 gate fee. Shupp's Grove,
607 Willow St, Reinholds, PA 17569
.
[NOTE: Shupp's is actually across the road from where the Google maps arrow indicates.] Web site: shuppsgrove.com

Thursday - Sunday, August 3 - 6, 2017, Springfield, MA - FOHBC 2017 National Antique Bottle Convention & Expo - Northeast Region held at the MassMutual Center, Springfiele, Mass.. Host Hotel: Sheraton Springfield Monarch Place Hotel, Springfield, Mass.. Show information, Jim Bender, Show Co-Chair, 518-673-8833. jim@frontiernet.net Sunday - September 10, 2017, Richfield, OH - Ohio Bottle Club 47th Antique Bottle Show & Sale held at Days Inn and Suites (formerly Holiday Inn) 2742 Brecksville Road, Richfield, Ohio. [Ohio Turnpike Exit 173] Contact info: Louis Fifer, 330-635-1964, fiferlouis@yahoo.com or Matt Lacy, 440-228-1873, info@antiquebottlesales.com.
9:00 a.m. to 2:00 p.m.
---
---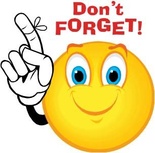 If you would like to receive an email reminder prior to the
2017 PABC Show & Sale,
CLICK HERE.
Type SHOW REMINDER as the subject of email.
Your email will remain private and never shared with others.
---
---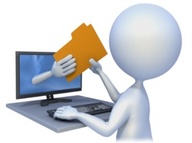 If you would like a contract to set up at the
2017 PABC Show & Sale,
CLICK HERE.

CONTRACT REQUESTS will be emailed in August prior to the show in November.
Please provide your phone number & address
with your request.
Your email will remain private and never shared with others.
---
---
The Pittsburgh Antique Bottle Club
47th Annual Antique Bottle Show & Sale
Sunday, November 12, 2017
9:00 a.m. to 2:00 p.m.
$3.00 General Admission
$25 Early Admission - 7:00 a.m. - 9:00 a.m.Location: The Ice Garden, Rostraver, Twp.
101 Gallitin Road
Belle Vernon, PA 15012
Bottles, Stoneware, Tins, Pottery, Advertising, Ephemera,
Small Collectibles and Table-top Antiques
Appraisals & Club Display

100+ TABLES AVAILABLE (1st table $30, additional tables $25 - 3 table limit)
Dealer Hospitality: 6 p.m. - 8 p.m. Saturday night
Dealer set up: 7:00 a.m. Sunday (doors open at 6:00 a.m.)
(Free coffee & donuts during dealer set-up.)

For more information contact:
Bob DeCroo 724.326.8741 or decroo2@yahoo.com
Jay Hawkins 724.872.6013


Enjoy the FUN at the PABC 46th Annual Bottle Show next November ...
Bottle Raffle ... buy a chance ... ONLY $1 ... to win a great bottle of your choice worth, at minimum, $100 ... possibilities could be a medicine, iron pontiled soda, historical flask, barber bottle, bitters, back bar bottle, blue/grey crock, mini jug, etc. !!!
50 / 50 Raffle ... buy a chance ... ONLY $1 !!!

---
---
2016 PABC Show
The 50/50 drawing was won by Bill Sutliff.
The bottle raffle was won Ray VanHorn who chose the
Union/Clasped Hands - Cannon Aqua Flask.

2016 PABC Show Display of fantastic advertising
including annual "Shard-a-Facts" unearthed by club diggers

2015 PABC Show
The 50/50 drawing was won by Galen Ware.
Patty Houch won the bottle raffle and chose the Heinz crock.

PITTSBURGH REGION POTTERY
2015 Show Display

2014 PABC Show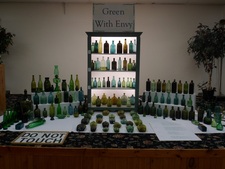 GREEN WITH ENVY
2014 Show Display

Every hue of green was represented
with over 200 bottles and glass items!
Thanks to the following club members who graciously contributed bottles & glass items from their collections: Chip Cable, Bob DeCroo, Tim Tokosh, Jay Hawkins,
Ed & Diane Kuskie, Jim Ignatz, Cris Oskin, Martin Keck, Dave Fassinger, Nancy Alfieri.
---
PITTSBURGH COLLECTOR BLUES
2013 Show Display